A Sunrise Drive to Lick Observatory
You all know that I'm a car lover. I've been building them out of Lego, drawing them and looking at them on the road for as long as I can remember. Point to a car on the street and I can usually name the make, model and model year (within a few years). I watch Top Gear and Drive, read Jalopnik, Autoblog and Speedhunters, and regularly share my thoughts on the latest happenings in the car world.
That's why it's a mystery why for the first three years after I moved to California, I drove my parent's family-focused crossover SUV. It was practical, but it didn't suit my lifestyle or my interests.
It wasn't until September that I finally bought something smaller and better suited to my lifestyle. I sold the SUV to a family from Craiglist and bought Dan's 2012 GTI. It is my first performance-focused car, and it excited me. Driving went from being a routine just like brushing my teeth or showering to being something I looked forward to when I woke up.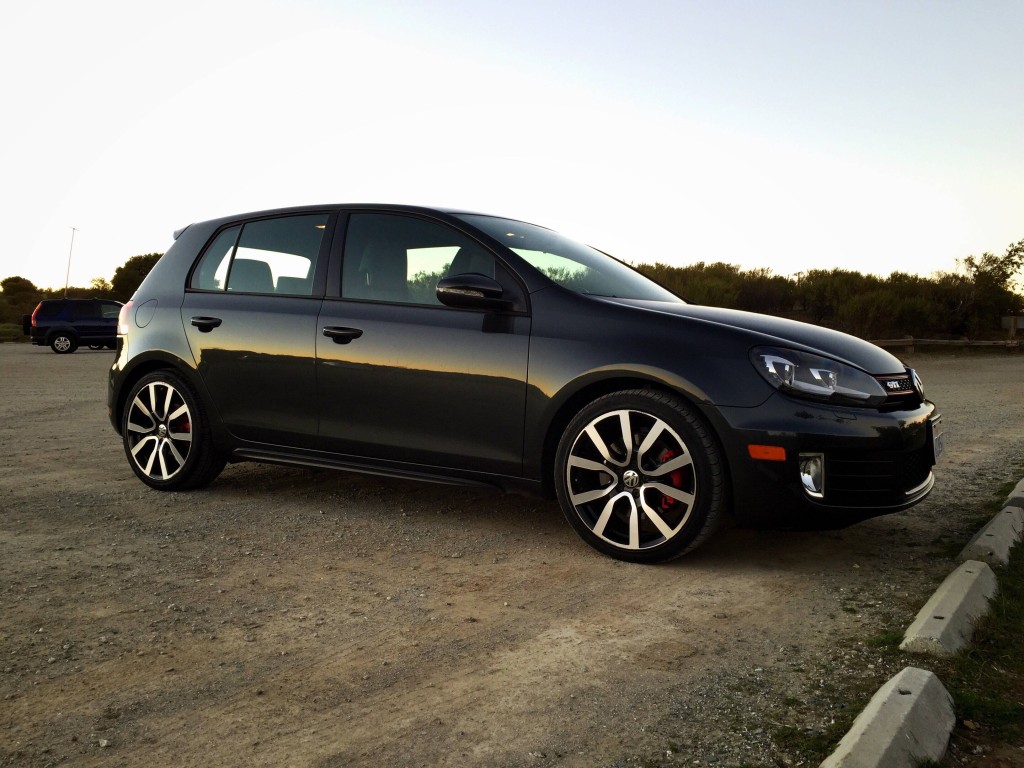 Shortly after I bought the car and before I went to New York for a month, I organized a sunrise drive up to Lick Observatory on Mount Hamilton. 10 of us, split between 6 cars, woke up before 4am and started driving up from the base at around 5:30am.
Sunrise is a perfect time to drive up to the observatory for two reasons. One, because of the cold and lack of light, there are no bicyclists that normally share the narrow road. Two, as the sun lights the sky, our headlights won't disturb the telescopes (that usually require near darkness).
Those of us who wanted to drive more spiritedly drove at the front while slower cars followed. We wanted everyone to reach the top and enjoy the view while also letting the thrill seekers enjoy the curvy, technical roads.
Most of us reached the top at dawn, 10 minutes before sunrise. The sky was gradually shifting between beautiful hues of blue, violet and red. Fog and clouds blanketed the valley while hills and mountains poked through. It was hard to believe that we had driven up and not taken a helicopter to the top. The view was that breathtaking.
A short walk from where we parked our cars, we found a raised platform to stand on. We stood in silence, basking in the soft glow of the sun. I remember being overcome by a feeling of euphoria. There I was, on top of the world with my friends, sleep deprived, blood full of adrenaline, and surrounded by endless beauty and serenity. It was a spiritual experience.
I feel that in our active, connected lives, we rarely get the chance to enjoy some peace and quiet with each other. Being there on the mountain reminded me that sharing some quiet time with friends can be as refreshing as a deep late night conversation.
Everyone had their phones and cameras out. What I love about sunrise and sunset is that the lighting is so good that it's difficult to take a bad photograph.
Susie took some great photos with her selfie stick and GoPro. That's nothing unexpected. She has always had a good eye. In fact, she is one of the first people that I ever went on a photowalk with.
Below are two of her photos that show all 10 of us. I haven't been the biggest fan of selfie sticks after seeing them all over during my recent travels to Southeast Asia and Hawaii. I think selfie culture is narcissistic and only drives us further apart. However, when used properly (not just to take a selfie), they allow for some interesting angles. Great shots, Susie.
I tried a few more double exposures. If any of you have cameras with multiple exposure mode built in or want to learn how to do it in post, let's go shoot. As you can see, I need more practice.
I'd like to thank all of you who came. I couldn't have found a better group to drive up a mountain, enjoy a sunrise and eat breakfast with. Let's do something like this again, soon. If you want to come to something like this in the future, reach out to me. I'll make sure to invite you next time.