Life in B&W // Summer in the Bay
Last week, I told you that I was in a black and white state of mind. This week, I'm still enamored with light rendering in black and white photos. Thus, these photos from last summer will all be shown in black and white. They were originally shot in color on my Sony a7 with Voigtlander 40mm f/1.4 and processed using the VSCO 4 Agfa Scala 200 preset.
2014 San Francisco Marathon
Meixin travelled over from the east coast to join me in the first half of the SF Marathon. I've been running this race for the last 3 years (I ran the full in 2012 and the first half in 2013 and 2014). In my opinion, it's the best race in the area because of the weather, the view and the chance to run across the Golden Gate Bridge on the roadbed. It's even better when running with friends.
Brunch at Chris' Place
Chris and Ming hosted a bunch of us at Chris' apartment for brunch. They are both great cooks. Now that I think about it, with just a few exceptions, most of us in the Mechabananas Columbia group are good cooks.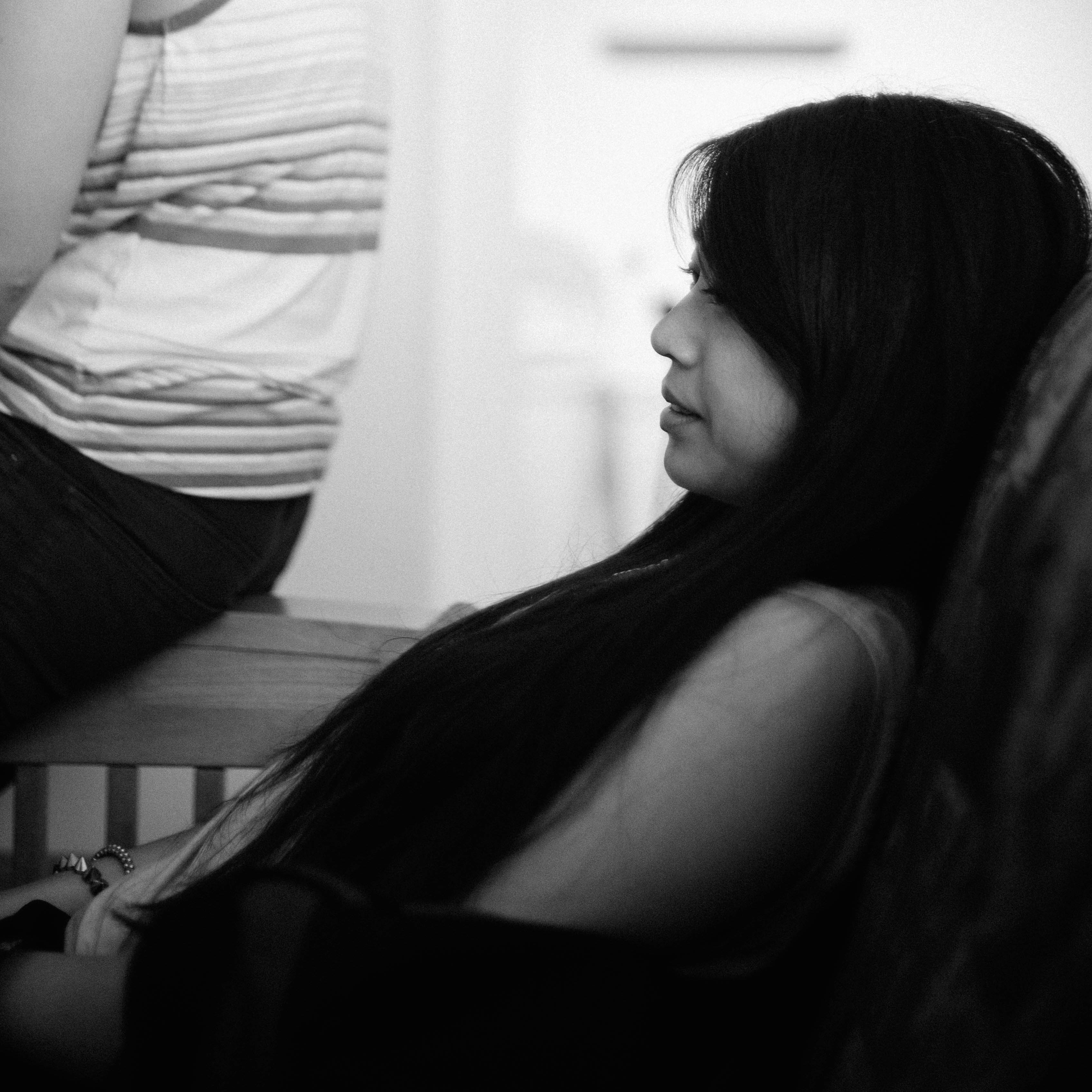 Dish Hike
On the Sunday of the race, well after we had returned home, Meixin and I joined the rest of Brohaus for a hike along the Stanford Dish trail with Louisa, Merlyn and a few other friends.
Dinner at Terún
We followed up the hike with dinner at Terún. Sean and Gefflin joined us, resulting in a mishmash of groups that are connected through TAMS, Columbia, Yale and Facebook with Brohaus in the center. I love how complicated and intertwined our social circles can become these days.
I forgot one of the most important things. The whole dinner was also a surprise birthday party for Dustin. Happy (super late) Birthday, Dustin!.
Stay tuned folks. I'm thinking of ways I can catch my posts up to the present without bombarding you all. Right now, I feel like a fisherman trying to reel in a fish while my boat moves away. Every time I bring the fish in more, the boat moves as well, letting out more line.